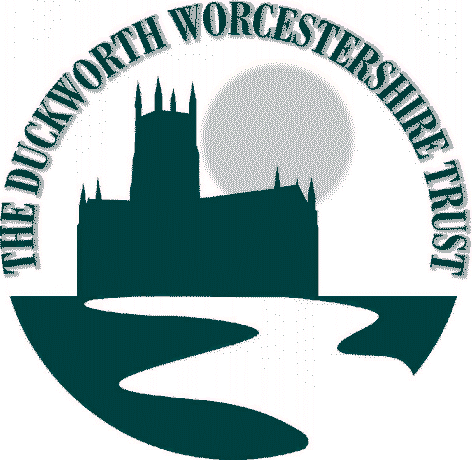 Chapter Meadows are situated in the heart of Worcester next to the cricket ground and are managed to safeguard its landscape, wildlife and historical importance. This is a pilot survey quantifying birds on the meadows from Autumn 2002 to Autumn 2003. A transect was split into four equal length sections (200m) and birds were recorded by both sight and song recognition in each section for 20 minutes. For greater simplicity gulls were not recorded.

Section 1 is probably the most diverse habitat characterised by meadow, mature deciduous trees, pollarded willows, bramble, newly planted hedgerows, ditch with water, thick adjacent hedgerows with fruit trees, fields with horses and playing fields. Section 2 is characterised by meadow, dense outgrown hedge, mature deciduous trees, newly planted hedgerows, ditch with water, adjacent hedgerows, coniferous woodland and playing fields. Section 3 is characterised by meadow, mature deciduous trees, newly planted hedgerows, thick hedgerow with gaps adjacent coniferous woodland and river. Section 4 is characterised by meadow, mature deciduous trees, short and 3m high hedgerows, thick adjacent hedgerows, river and playing fields

Winter Birds Summary

Section 1 was most diverse followed by 3,2 and 4 respectively. On the average day section 1 was most species rich followed by 2,3and 4 respectively. Abundance followed the same pattern.

Summer Birds Summary

Results for summer birds are similar to winter results. Diversity is similar with section 1 again most diverse, then 2,3 and 4 respectively. Most sections were more diverse, more species rich with a higher number of individuals than in winter due to the influx of summer migrants.

Swallow numbers were very low with only four seen all summer. A Sand Martin flock did make an appearance and 7 Spotted Flycatcher adults and juveniles were seen in July at the same time. The results show that small seed eating passerines (finches, sparrows) are present in relatively low numbers. This is probably due to grassland being a less preferred habitat for feeding compared to stubbles for example. The finches seem to show a preference for section 1 whereas the House Sparrows prefer sections 1 and 4, which are closest to houses. Other preferences visible are Stock Doves for sections 2 and 3 which have the largest proportion of tall trees and coniferous woodland where they are most often seen. The lower abundance of sections 3 and 4 is noticeable on the average day and this may well be due to fragmentation of the hedgerows and lack of green corridors which provide protection between habitats. As the reinstated hedgerows grow hopefully there will be an increase in many bird species.

The Shannon Diversity Index is used to quantify the diversity of a community. Raw data is fed into the calculation SPilnPi where Pi is the proportion of a species in the total population, ln is the natural logarithm. The bigger the number, the greater the diversity.