Worcestershire Record No. 20 April 2007 pp. 28-29
RECORDING WORCESTERSHIRE'S BREEDING BIRDS 2006
Patrick Taylor
Worcestershire Recorders began this survey in 2004 (Worcestershire Record No 16 April 2004 page 4) with the aim of collecting information on the distribution of red and amber listed breeding birds. We have received a few hundred records and we are very grateful to the small number of recorders who have made a contribution, but we need many more records in order that WBRC can provide effective information to local authorities in support of the planning applications.
It was the intention to collect as many records as possible in electronic format – our biggest concern was being inundated with large quantities of paper forms to be typed in to a PC. We need not have worried about volume of records, but despite our efforts to provide easily downloadable forms on the WBRC website, a majority of recorders still prefer paper!
The survey is based on collecting records of all "interesting" breeding birds in Worcestershire. The species list is mainly based on red-listed species (showing a decline of more than 50% in the last 25 years) and amber-listed species (showing a decline of more than 25% in the last 25 years). We eliminated some of the species that are still relatively common, e.g. House Sparrow and Starling are both red-listed.
This year we are running two versions of the survey. We are continuing the survey with the original form, still available from www.wbrc.org.uk and also launching a simplified form involving just nine well-known species. This is in collaboration with the Vision Mapping Project (see Becky Lashley's article elsewhere in this edition). We are also distributing the simplified form via Worcestershire Wildlife Trust local groups and other outlets.
The simplified survey concentrates on nine species:
Barn Owl
Bullfinch
Corn Bunting
Cuckoo
Lapwing
Linnet
Spotted Flycatcher
Skylark
Yellowhammer
A recording form is enclosed with this edition of Worcestershire Record. We hope readers will take part in this survey or try the more advanced model through the WBRC web site! See notes at the end of this article.
Bird Records received 2004-2005
Figure 1 shows the number of species recorded in each 1km square in 2004 and 2005. This shows the patchy coverage obtained so far and the desperate need for more records. In fact I can still pick out several recorder's local patches and my own BTO square on some of the map!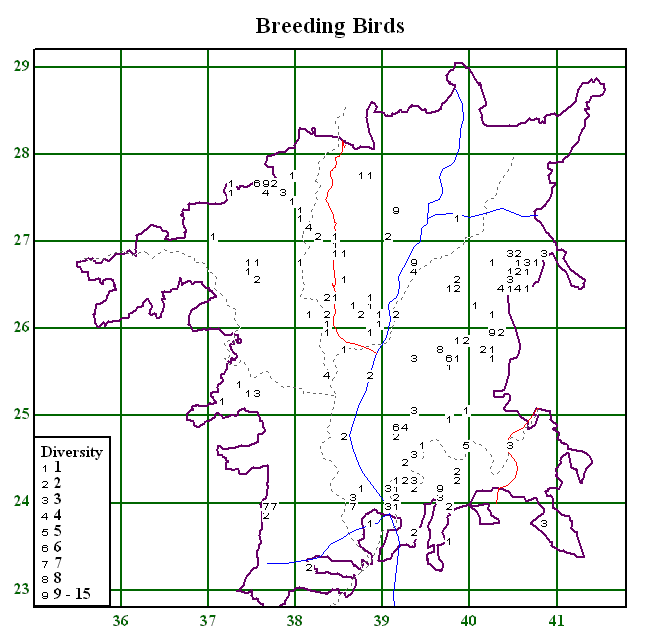 Figure 1: Species recorded by 1km square 2004-2005
The maps below for the nine target species for the Vision Mapping Project (based on the records for 2004 and 2005) shows the very patchy coverage we have so far.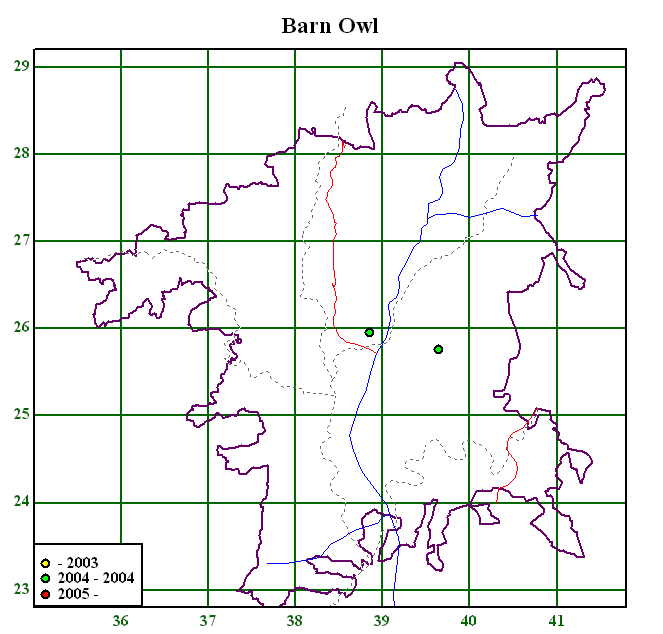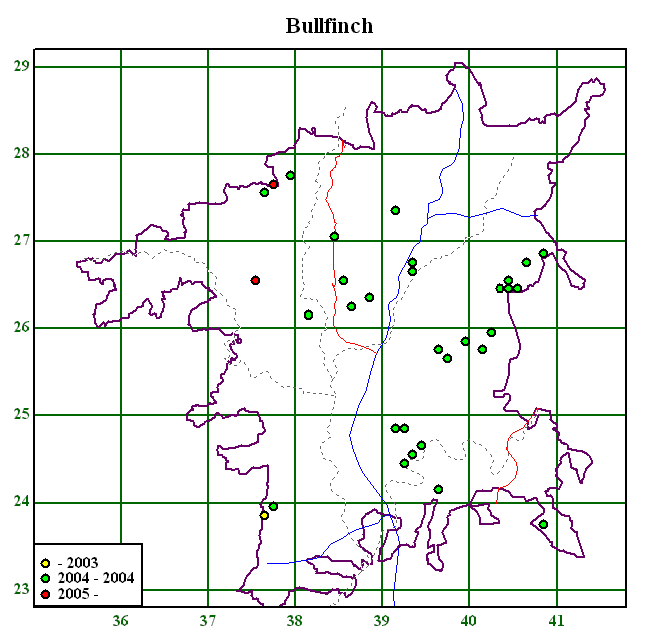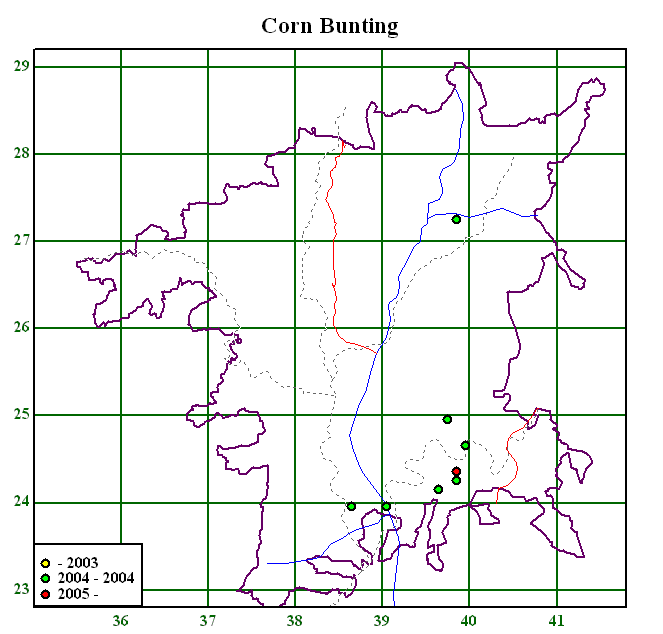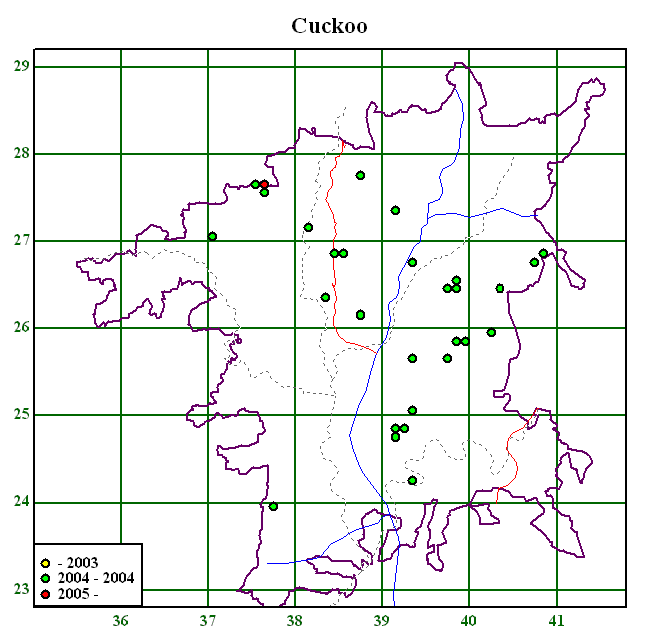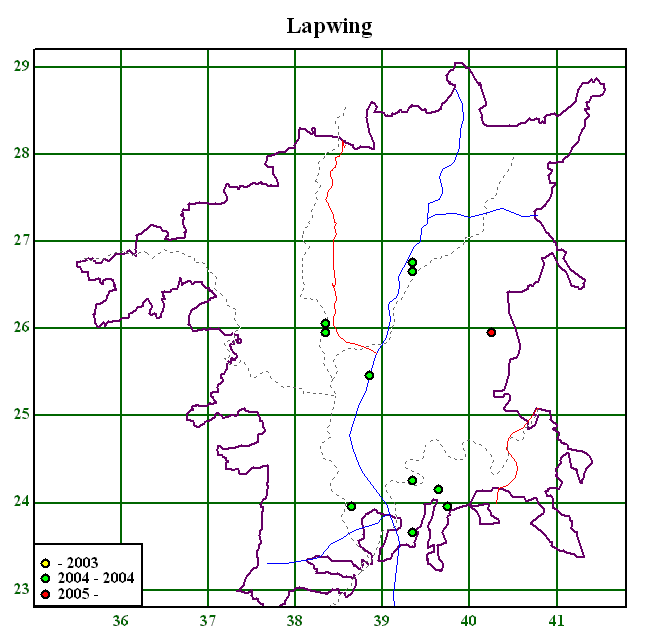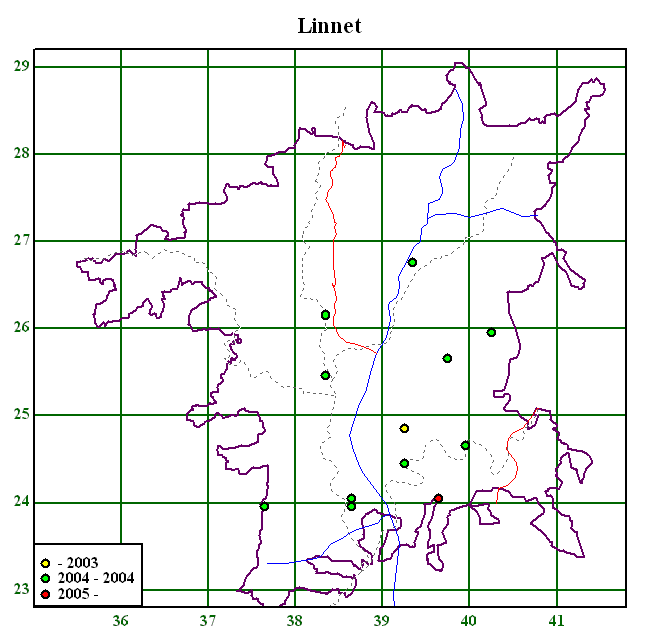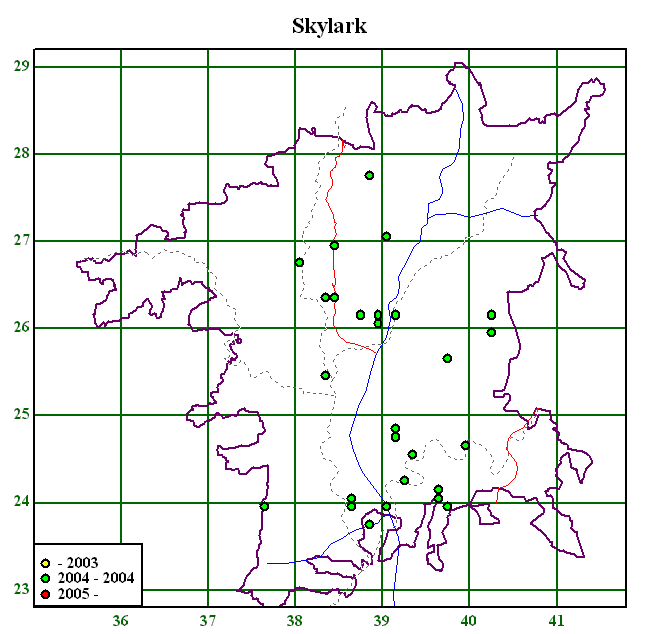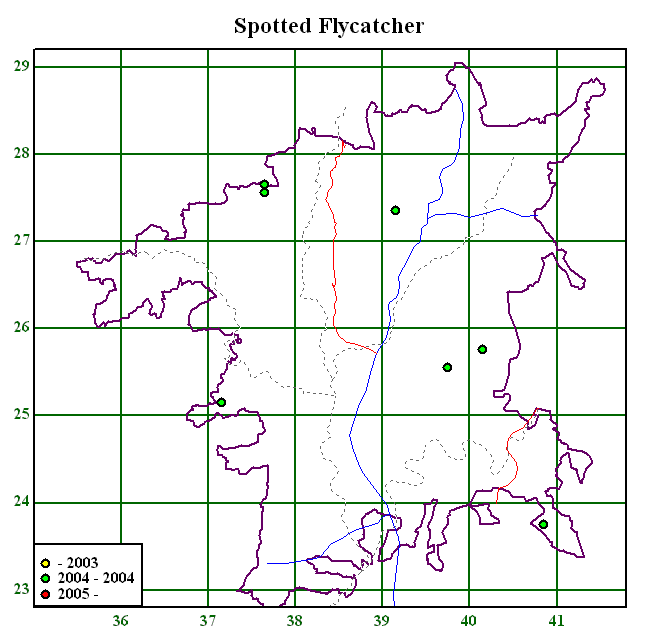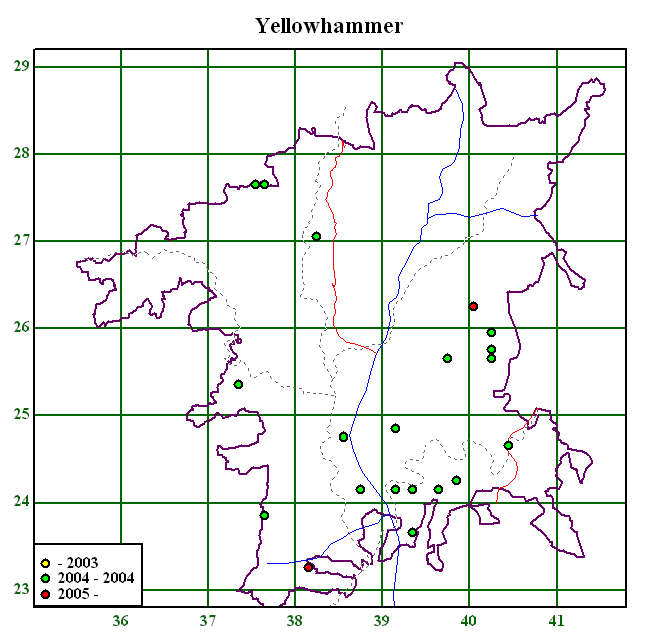 Figure 2: Distribution maps based on 2004-2005 records for the nine target species
We need your records….
With either version of the form, the requirements are unchanged. Both forms contain full instructions but as a reminder …
The survey is strictly a BREEDING BIRD SURVEY for a restricted list of species
| | |
| --- | --- |
| | We need: One record, one place, one year |
| | Each record needs to include the following: |
| | Species (from the list on either form) |
| | Date |
| | Grid Reference (6 figure minimum) |
| | Nearest name on OS map |
| | Activity code – some evidence of breeding |
| | Habitat code |
| | We also need your contact details in the event of a query |
We need any casual records you can note down whilst out recording other groups, but ideally we would like you to record systematically over a defined area.
WE NEED YOUR RECORDS – PLEASE SEND WHATEVER YOU CAN BY ANY MEANS AVAILABLE!
A form can be downloaded from www.wbrc.org.uk and returned by email to birdrecords@wbrc.org.uk. Paper records can be posted to Becky Lashley, WBRC at Lower Smite Farm (address on back of Worcestershire Record.