Worcestershire Record No. 25 November 2008 p. 33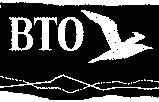 BIRD ATLAS 2007-2011
Harry Green, BTO Regional Representative for Worcestershire
We are now entering the second winter of collecting records for the new atlas of both wintering and breeding birds in Great Britain and Ireland. Great progress is being made and huge numbers of records are being directly entered on to the Atlas web site or submitted on paper. Locally in Worcestershire I cover 18 10x10km squares. Some of these overlap neighbouring counties and I cover those areas as well. Similarly adjacent counties cover some parts of Worcestershire – the BTO works on square boundaries for these surveys! That gives a total of 450 tetrads for Worcestershire. Below is again copied the information about the survey where the significance of Timed Tetrad Counts and Roving Records are explained. To date I have been promised coverage of 219 tetrads and more are being added all the time. I have every hope of excellent coverage by the end of the four years survey work but there is still a lot to do.
It is certainly never too late to start collecting Roving Records which can be collected anywhere at any time, and entered on to the web site or on the paper forms. Where possible these records are designated to a tetrad and they need to be dated. The main aim of the roving records is to build up as complete a list as possible of wintering and breeding birds for every 10 km square throughout Britain and Ireland.
Reprinted below is part of the information printed in the November 2007 Worcestershire Record giving more information.
Fieldwork for the next BTO/BirdWatch Ireland/Scottish Ornithologists Club Atlas started at the beginning of November 2007 and will continue for four years: 2007-2011. The data is being collected and collated at the BTO. The last Atlas of Breeding Birds was based on fieldwork 1988-1991, and the first on fieldwork between 1968 and 1972. Data for an Atlas of Winter Birds was collected between 1st November 1981 and the end Feb 1984. Between them these Atlases have charted some notable changes in the distribution and numbers of birds occurring in Great Britain and Ireland. The current Atlas is the first attempt to combine fieldwork for both summer breeding birds and wintering birds during the same period of years.
The surveys, both winter and summer, are in two main parts. One is to find all the species using 10x10km square in the British Isles during the survey periods and in summer to determine breeding status. The second is to make rough estimates of the numbers of each species based on sample counts made during Timed Tetrad Visits (TTVs). Tetrads are 2x2km squares and there are 25 in each 10x10km square. The aim is to survey a minimum of eight tetrads, winter and summer, in every 10x10 km square (there are obvious exceptions in, for example, coastal squares).
The field work therefore consists of collecting Roving Records throughout the four years of the survey to build up the 10x10km square lists, and undertaking TTVs. Once the TTVs have been made, winter and summer, recording for that tetrad is complete and is not repeated. Hopefully observers will move on to new tetrads. Roving Records for any tetrad through the Atlas period are of course important.
Early and late visits are required both winter and summer to complete coverage of a tetrad. The two winter periods are from 1st November to 31st December, and from 1st January to last day of February. The two summer visits are between 1st April and 31st May, and between 1st June and 31st July. It is best if the two visits in both periods are at least two weeks apart.
Unlike the previous Atlases the new one is making very great use of the internet enabling observers to obtain information and to submit results on-line. This is a very great step forward enabling millions of records to processed very rapidly. Observers can of course send in records on paper and these will be entered on to the database at BTO. The findings of other BTO surveys are also being incorporated into the Atlas database. These include, for example, Garden Bird Watch, the Breeding Birds Survey, and BirdTrack, and data from other specialist surveys.
Help still wanted in Worcestershire
If you would like to help with the Atlas in Worcestershire please contact me. An easy way to get involved is via the web site www.birdatlas.net. You can reach the same point via the BTO web site. From the site you can view and download information. You can also select a tetrad as yet uncovered by anyone else and register your interest. This information is sent to me and I can then allocate the tetrad to you and send you the relevant paperwork. After your fieldwork you can easily enter your records on-line or if you wish send them to me on the forms provided. The paperwork explains very clearly the details and methods of the survey.
Parts of Worcestershire relatively poorly covered to date are SO77, SO66, SO96, SP06, SP05, SP04 and SO83 so help in those 10 km square very welcome! Also SO85 and SO95 though better covered need more work. If anyone would like to help please get in touch with me or go to the Bird Atlas website www.birdatlas.net.
Contact Harry Green 01386 710377 or email zen130501@zen.co.uk