Data searches
WBRC offers an enquiry service whereby species and designated sites data can be requested from us in a variety of formats.
This service is provided free of charge to recorders and students but in cases where the data will lead to commercial gain a small fee is charged to assist in covering running costs of the charity in order to maintain the service.
WBRC holds records for all species from all groups (with the exception of birds where we mostly hold only breeding bird records) but searches can be individually tailored to suit the needs of the requestor.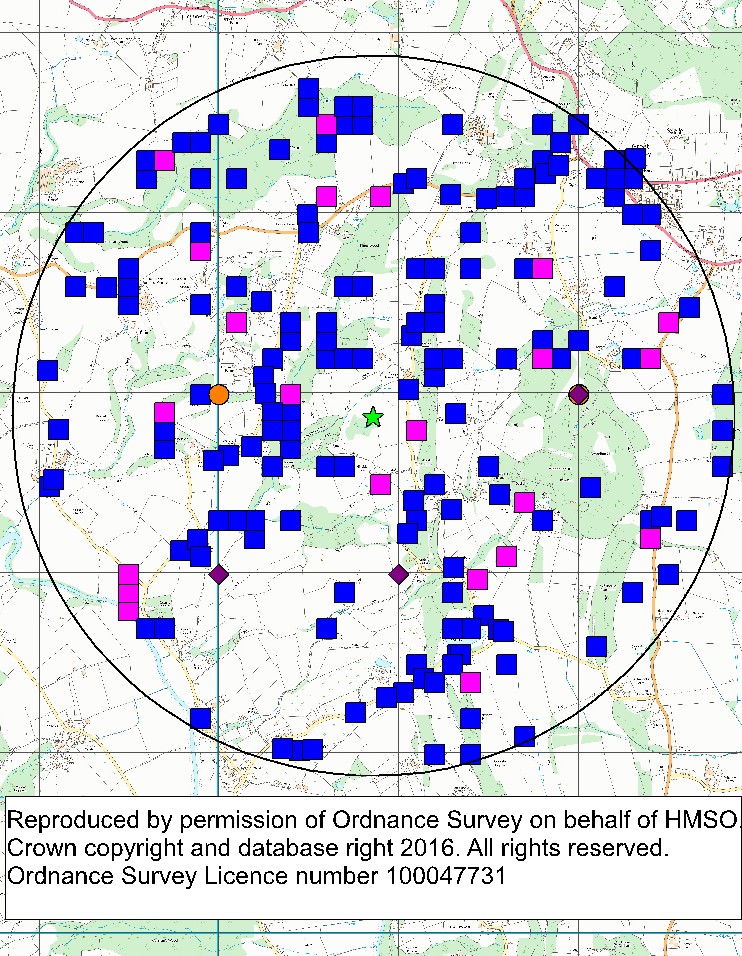 Sample species map